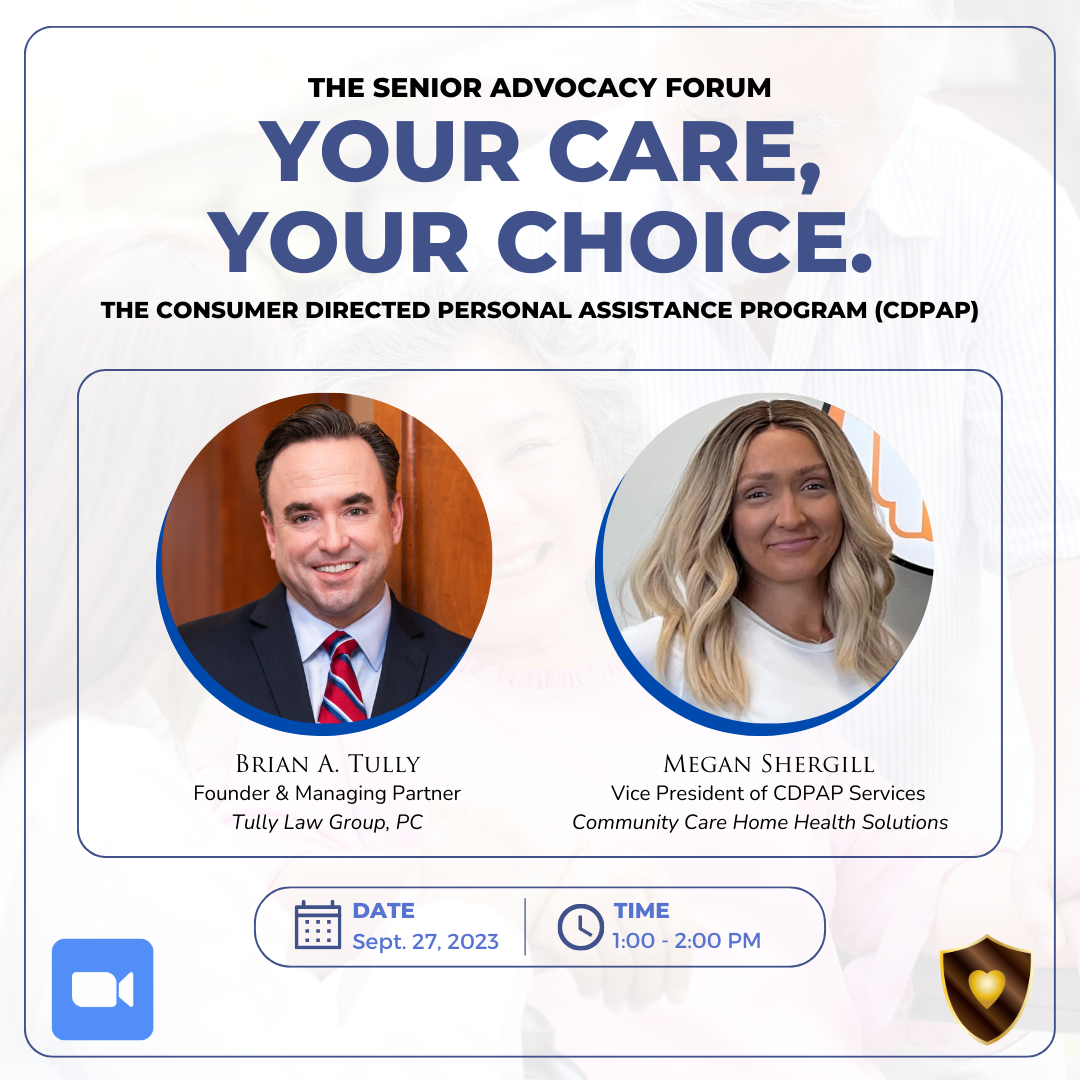 YOUR CARE, YOUR CHOICE: Join Tully Law Group on September 27th at 1 PM for the monthly Senior Advocacy Forum.
This month, Brian A. Tully will be joined by Megan Shergill, the Vice President of CDPAP services at Community Care Home Health Solutions, to discuss the Consumer Directed Personal Assistance Program (CDPAP).
CDPAP is a Medicaid service that equips you to take control of your care.
To register for this virtual Zoom event, click here: https://us02web.zoom.us/webinar/register/2016929898574/WN__lZ3Esv-QYy68Izqk56hSg